Do I Need a Will?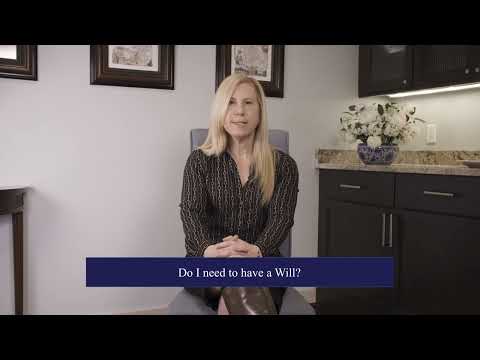 When you begin creating your estate plan you may ask yourself, "Do I need a will?". A will is often referred to as the foundation of every estate plan and can be incredibly helpful in many situations.
If you have minor children - If you are the parents of minor children you may be worried about their futures in the case that both parents are unable to care for them. A will allows you to name a guardian and/or a conservator for your children. This ensures that a person of your choosing will care for your children as well as oversee their financial and legal affairs.
If you want your assets to go to certain individuals - If upon your passing, you would like your assets to be inherited by specific individuals, or if there are certain family members that you do not want to have access to your estate, a will allows you to make these distinctions.
If you want to name the person who will manage your estate - If there is a specific individual or a third party that you feel would be best to manage your estate, you can name that person in your will and the court will then appoint them to manage your estate upon your passing.
A will is a very important component of your estate plan and can help you accomplish many things. If you are thinking of starting estate planning, or would like to modify your current estate plan, contact Suzanne Fanning for a consultation today.