Personal Representative or Executor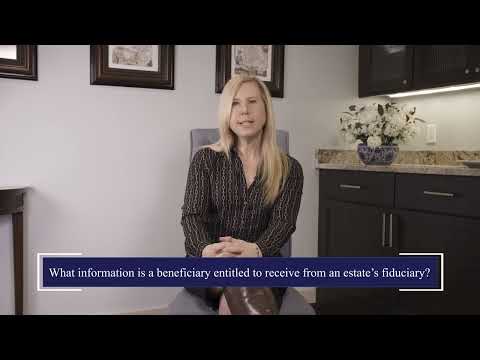 What information is a beneficiary entitled to receive from an estate's personal representative?
As a beneficiary of an estate, you probably want to know what you have been left and how the estate is being administered. The law in Michigan requires a Personal Representative to give you certain information as the heir of an estate. See the list provided below for what pieces of information Michigan law requires are provided.
Copy of the Will - This is provided to you at the opening of the estate.
Inventory - The personal representative has 91 days to gather information about the assets of the estate and then you will be provided with an inventory of those assets. Sometimes a personal representative may discover an asset after this three month period, in which case you will receive an amended inventory.
Accounting - If the estate lasts more than a year or is closed and the type of estate requires an accounting to be done, you are entitled to an accounting which details all the income that has come into the estate as well as the expenses of an estate.
If your personal representative is not providing you with the information that is required by law, you can go to court and ask for the court to order the personal representative to provide you with this information. If they still do not do so, you have the right to go back to court and ask the judge to replace your personal representative.